2022.05.18
deWiz Golf x Volvo Car Scandinavian Mixed 2022
For immediate release
Wednesday 18th of May, 2022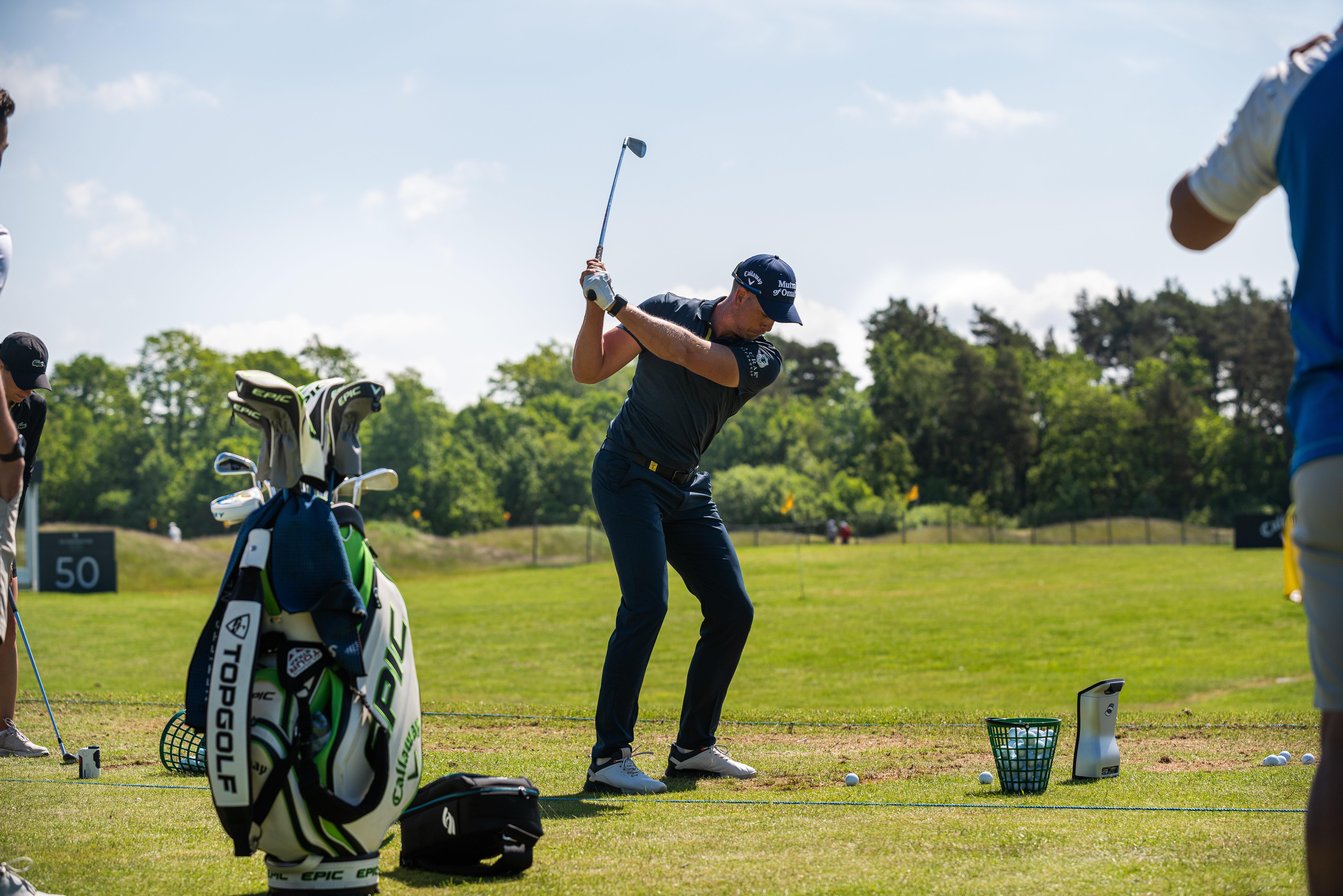 Press Release deWiz
" We are delighted to announce deWiz as partner. deWiz has been created in Sweden, developed and tested by major golf champions like Henrik Stenson and Annika Sorenstam, both deWiz ambassadors and hosts of the Volvo Car Scandinavian Mixed. With deWiz's wearable tech, golf practice becomes more enjoyable with instant feedback to improve your swing. Our players, partners and visitors will be able to experience this innovative new technology first-hand at the tournament. In brief, deWiz matches perfectly with values as innovation and gender equality, two of the Volvo Car Scandinavian Mixed core values.
-       Alvaro Martinez, Partnership Manager at Volvo Car Scandinavian Mixed
"As a Swedish-based company, it is with great pride that we support the Volvo Cars Scandinavian Mixed – Sweden's marquee golf event.  deWiz's wearable tech is fueling innovation in how golfers better understand their swing and helps them hit the ball longer, straighter and closer. We are breaking new ground with our technology and that complements the Volvo Cars Scandinavian Mixed's innovative approach of showcasing both the men's and women's game on its global stage. This relationship also extends to Annika Sorenstam and Henrik Stenson, who both serve as deWiz global ambassadors and use deWiz as a competitive edge to further refine their golf swings."
-       Laszlo Varga, Chief Executive Officer, deWiz Golf
About deWiz Golf
Under development for more than five years, deWiz tracks the exact position of a golfer's hands throughout the swing, providing a 3D analysis and delivering data via a user-friendly app that helps any serious golfer or world-class player more consistently hit the ball longer, straighter, closer and learn faster with deWiz's patented Learning Stimuli. The deWiz Global Ambassadors currently includes Bryson DeChambeau, U.S. Open champion from 2020; Annika Sorenstam, 10-time major-champion; Vijay Singh, 3-time major-champion; 2016 Open-champion Henrik Stenson; 2021 U.S. Women's Open champion Yuka Saso; as well as titans of golf instruction like the PGA of America National Teacher of the Year Martin Hall.

As a Swedish developed and produced product, deWiz is focused on its mission to help golfers around the world increase their enjoyment of the game through innovative technology that increases their pace of learning. Developed in Malmö by co-founders Markus Westerberg (PGA Professional, Ljunghusen Golfklubb) and Christian Bergh, deWiz is now produced in Lund, Sweden. Visit dewizgolf.com for more information on how to consistently hit the ball longer, straighter, and closer or download the free demo app to explore its pioneering swing data via the Apple App Store or Google Play.
Sustainability is engrained into our company's foundation as a Swedish-developed and based business. We take our responsibility to preserving the natural beauty and resources of the planet seriously and support wholeheartedly the efforts of the Volvo Car Scandinavian Mixed to host a world-class and sustainable event.
END